Education and learning are much more than what takes place in the classroom. NPS-North provides students with varied opportunities to develop new skills and experiences beyond academics.
Arts Education
Arts education refers to education in the disciplines of music, theatre, dance and visual arts. The arts are key component in improving learning throughout a student's academic journey.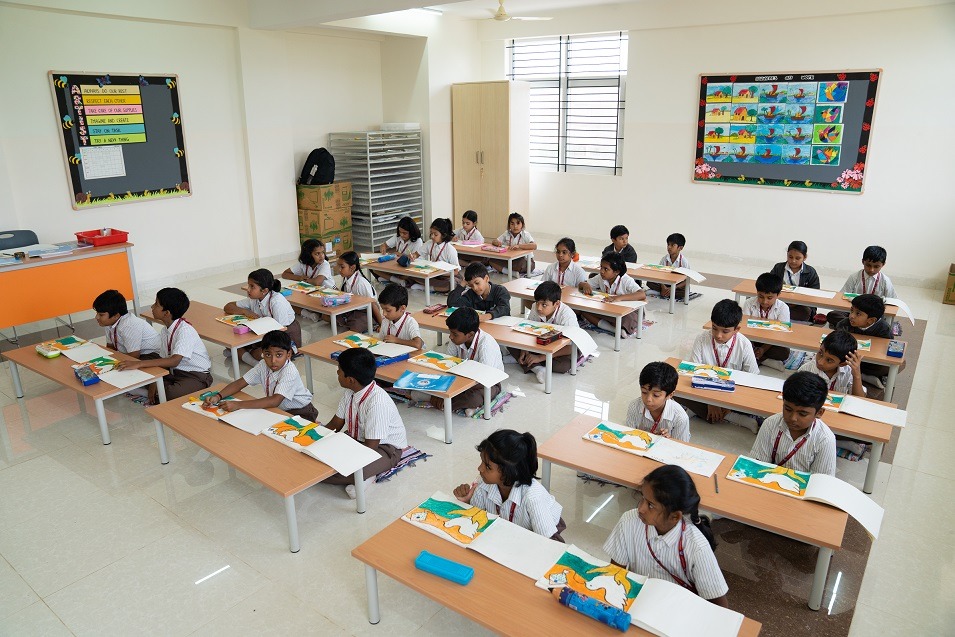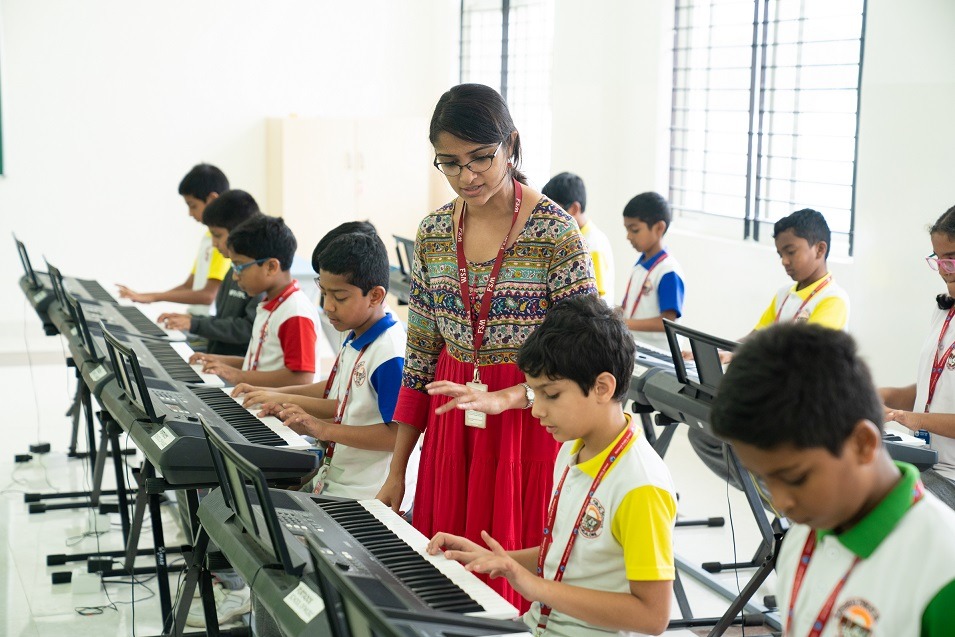 Music
Our music curriculum is conducted by Furtados School of Music, the quality music education makes the entire learning process memorable. The instructors, are experienced and extensively trained to impart an exhilarating musical experience on a consistent basis.
Dance
Artistic dance education serves to stimulate conscious understanding of the language of movement and to develop aesthetic knowledge and skill in movement expression. This provides students with deep, thought-provoking experiences that combine many art forms. Artistic pursuits yield thinking patterns and abilities that transfer to other areas of the student's life. A student who expands his artistic sensibility sees the world from a different perspective.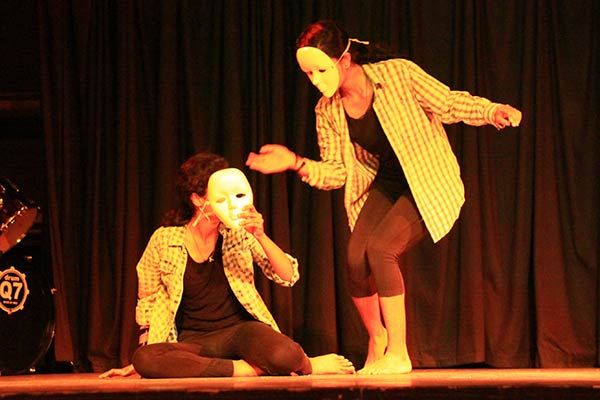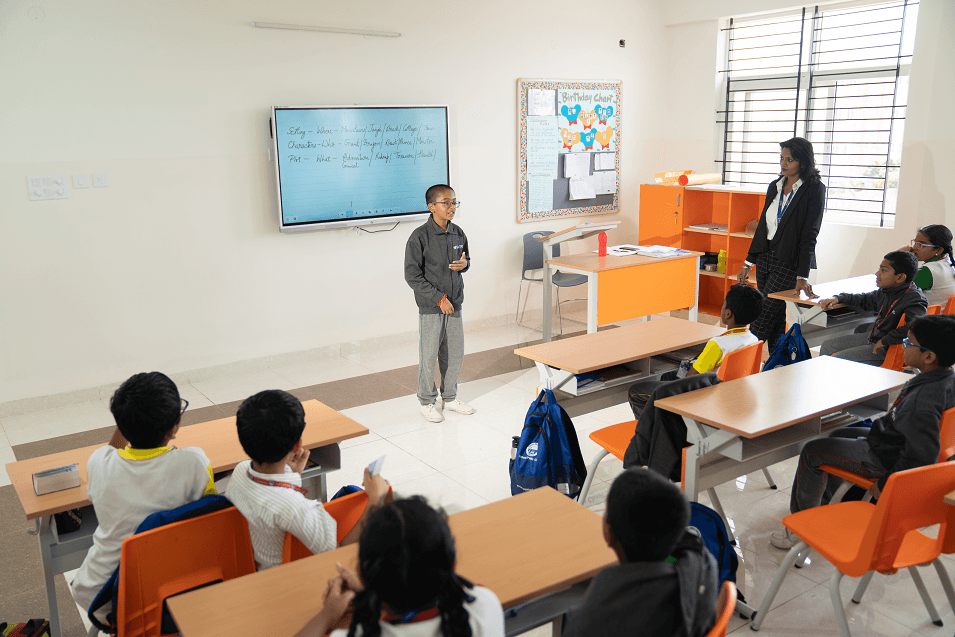 Public Speaking
Public Speaking is essential for students from this current generation to become articulate speakers, well-groomed individuals, and to face the challenges of tomorrow. Our public speaking classes cater to unravel the individual personalities of our students.
Physical Education
PE is an integral part of the school programme which provides students with the opportunity to build physical fitness, learn important life skills such as discipline, persistence, teamwork and stress-management.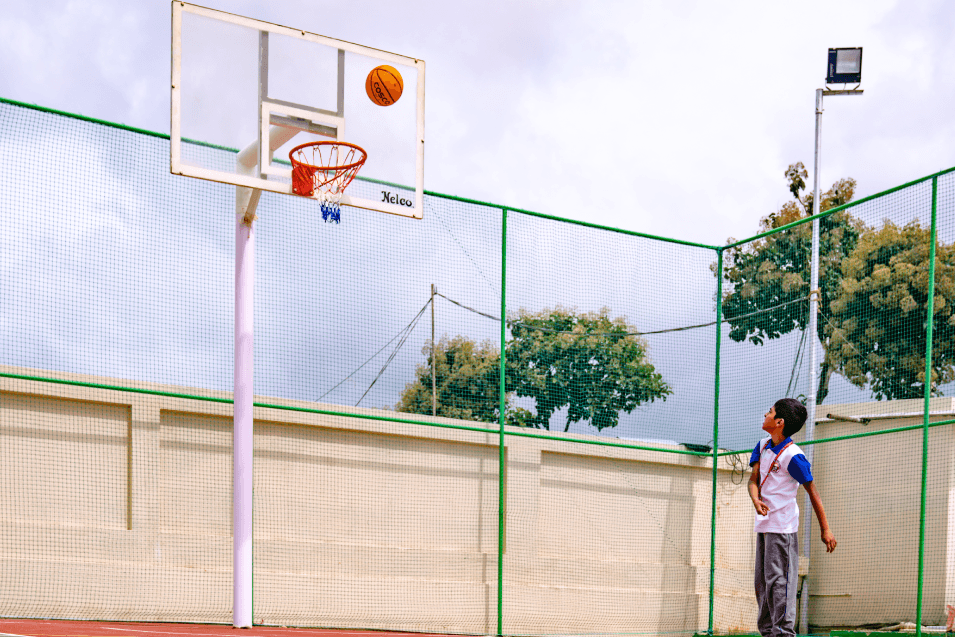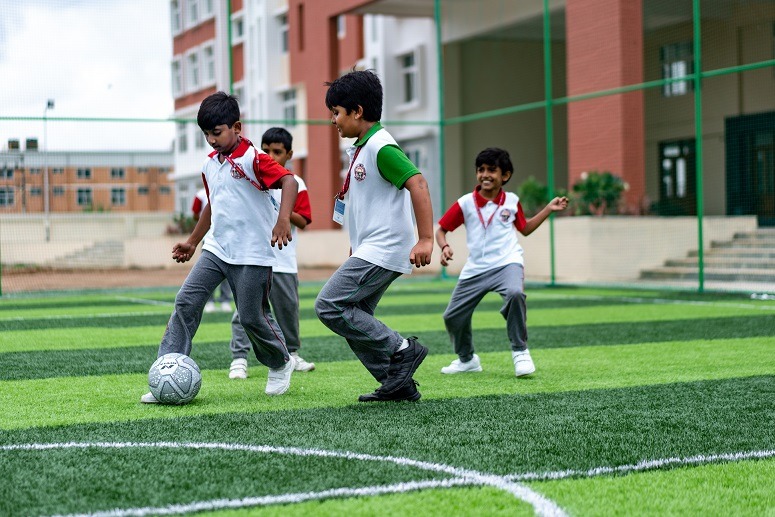 Sports
Our sports curriculum is planned and designed by EDUSPORTS, who are pioneers in developing world-class athletes. The curriculum emphasis on building students' skills which would enable them to participate in different kinds of sports events. Physical activity and fitness are known to benefit both health and academic performance, directly impacting the social behaviour and over-all development. At NPS, students can choose from a wide variety of sports and physical activity like football, throw-ball, volleyball, basketball, cricket, yoga, and athletics.
Life Skills Education
The Life skills and counselling component are closely integrated with the academic programmes to ensure that the learning process are relevant and meets the needs of students in a holistic way. Students develop leadership abilities by providing practical experience in conducting life skills lessons.NPS includes a Life Skills programme as a part of the curriculum. As a part of the programme, students learn tools to manage their emotions, become more self-aware, communicate effectively and manage interpersonal relationships.
Newspaper in Education (NIE)
Newspapers could contribute in enhancing literacy, and is an important educational resource. The schools that use newspapers daily promote the reading, writing and speaking skills, which are fundamental in students' academic performance. Times Newspaper in Education (Times NIE) is a novel program that helps students 'Stay Ahead' and aims at making 'Learning Fun'. It also contributes in enhancing the general knowledge and social awareness in students, this programme is lively and enlightening.