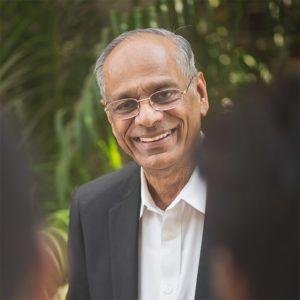 Message from Our Chairman
Few things have greater importance to parents than the education of their children. Every parent looks for academic excellence, good values, and discipline for their children. Choosing the right school for them is therefore a crucial decision.
NPS provides high standards for educational excellence to their students. We stimulate creativity and develop problem-solving capability in each student. As a family oriented school, we believe that partnership between the family and school is the foundation of a student's fulfillment and success in later life.
All the dynamic institutions in the world today look forward to introducing and affecting a creative approach in educational curriculum. Teachers play a major role in implementing and supporting the students to gain competence in their efforts.
Our objective at NPS is to provide a happy, balanced and challenging environment where our students have the opportunity to fulfill their individual talents and goals. In parallel, we provide a wide range of cultural, sporting and co-curricular activities and a chance to exercise leadership in a sensible and respectful environment.
Dr. K. P. Gopalkrishna
Chairman, NPS Group of Institutions, NAFL and TISB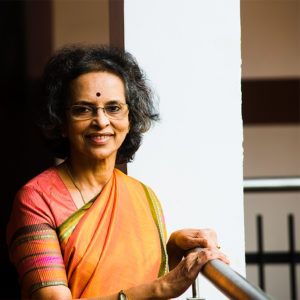 Message from our Dean
Education has a multifaceted function. The transformation from childhood to adulthood is an important one. Education has a major role to play in this process.
In Swami Vivekananda's words, "Education is not the amount of information that is put in to your brain and runs riot there, undigested all your life. We want that education, by which character is formed, strength of mind is increased, intellect is expanded and by which we can stand on one's own feet."
In addition to acquisition of knowledge, education should aim at physical, mental and spiritual development. There should be opportunity for character formation and personality development.
The training one gets from schools and colleges should include academic excellence – professional, scientific and technological – attainment of life skills and vocational efficiency. The training should also help to manifest innate potentialities making use of opportunities and staying alert.
Progress of a country depends on its education system. In this era of globalization it is necessary to understand economic, social and political aspects of all the countries. Practicing brotherhood, love and compassion between different communities, races and nations is of utmost importance. The emphasis on developing patriotism and pride in one's culture is indispensable.
Daniel Webster put it rightly "Knowledge does not comprise all which is contained in the large term of education. The feelings are to be disciplined, the passions are to be restrained; true and worthy motives are to be inspired, a profound religious feeling is to be instilled and pure morality inculcated under all circumstances. All this is comprised in education."
Education in its true sense leads to health and fitness, happy relationships, meaningful work and personal fulfilment.
We at NPS try to promote an atmosphere where education is a blend of progressive ideas from the best in the Indian setting and culture. Students are given personal care and support so that they take the right place in the Global society.
Best wishes,
Dr. Santhamma Gopalkrishna
Dean, NPS Group of Institutions, NAFL and TISB
Message from our Director
Every student comes to us with special goals, dreams and expectations of what their future might hold.
We envision a school environment to help students achieve their potential, offer guidance, hone their leadership skills and foster in students the confidence to explore a new range of interests, ultimately contributing positively to the societies they live in. It is our belief that every student in our school has the ability to succeed not just academically but as individuals in their own unique ways.
An enthusiastic and professional body of faculty ensures that excellence is promoted in all aspects of school life along with special emphasis on life skills and lifelong learning, in order to prepare students for life beyond school.
We are proud of the strength of the partnership between parents, staff and students which underpin the degree of progress our students attain.
Through a combination of dedication, understanding and appreciation, we encourage our students to aim high and achieve their goals, in keeping with our motto – Reach Out, Reach High and Reach Beyond.
Best wishes,
Dr. Bindu Hari
Director, NPS Group of Institutions, NAFL and TISB
Message from the Trustee
"I strongly believe education as a tool of empowerment and access to world class education as a determining factor in shaping the destiny of the world."
Mr. Vikram Viswanath is a successful entrepreneur with technological competence and experience in the logistics & infrastructure industry for more than two decades, and was the chairman and managing director of Vikram Logistics Pvt Ltd. Director on the Board of Directors of Infrastructure India Plc. (IIP), an Infrastructure Fund set up by the Guggenheim Group and listed on the AIM section of London Stock Exchange, dedicated to investing in the Infrastructure, Energy and Logistics sector in India. He is a Post Graduate in International and Strategic Management from the University of St. Thomas, Minnesota, USA.Mr. Viswanath is the Honorary Consul for Peru at Bangalore. Peru is among the top five nations having rich resources of metals, minerals and mining potential besides being a leading tourism destination. He is the driving force behind various initiatives taken to strengthen the commercial, tourism and cultural relationships between Peru and Bangalore.
He is actively involved in various social and charitable activities and as a Trustee in EPI TRUST, a non-profit organization serving the welfare of epilepsy patients worldwide. He represents the NGO Dharti which is working in the front of environment, forests, communities, and tourism as a director in the Governing body of Karnataka Ecotourism Development Board.
Mr. Viswanath is a keen follower of the fine arts and cultural activities. He is the Advisory Board Member of Bangalore International Arts Festival, which hosts regular forums for encouraging art and cultural performances. The Annual Bangalore International Arts Festival is a much awaited event in Bangalore City and brings together the best talents in the field of Arts and Culture worldwide.
Mr. Vikram Viswanath
Founding Trustee and Chairman of Edufrontiers Educational Trust