Prof C Panduranga Bhatta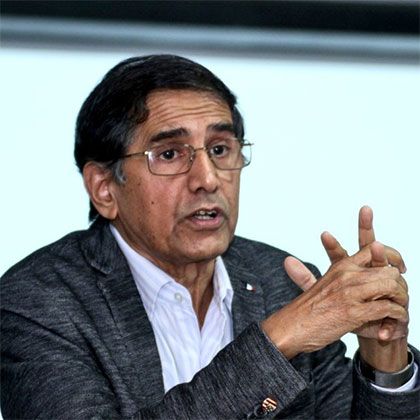 Prof C Panduranga Bhatta is a well-known name in community of IIMs, At the Indian Institute of Management Calcutta, he was the founding coordinator of the Business Ethics and Communications Group, Coordinator of Management Centre for Human Values, Editor of the Journal of Human Values published by SAGE Publications.
He has over four decades of teaching and research experience at postgraduate and doctoral levels besides being a leading consultant in India and abroad. Prof C Panduranga Bhatta has published four books and numerous research papers, book chapters in reputed national and international journals on leadership, creative excellence, inclusive communication, managing power, prevention of conflicts through religions, tacit knowledge, etc.
He has conducted a large number of Management Development Programs at the Indian Institute of Management Calcutta on leadership, managerial excellence, organizational excellence through leadership, creative excellence in management, leadership excellence in school education. He has also conducted a large number of customized In-Company training programs for public and private enterprises besides lecturing at various Management Institutes in India and abroad.
He has been awarded the Jawaharlal Nehru Memorial Fund Award twice, for the distinctions achieved in Academic field besides being honored with a Gold medal by the Association of Indian Management Schools for securing the prestigious "AIMS-ICFAI Best Teacher Award-2011". He has also been bestowed with Dewang Mehta Award for Best Teacher in Business Ethics and Communication in 2010. He was deputed to ICCR Chair Professor's post at Silpakorn University, Bangkok for two academic years by the Ministry of External Affairs, Govt. of India.
Prof C Panduranaga Bhatta has been the founder of Samanvaya Academy for Excellence in order to help educational institutions and corporate for educating their students and employees in ethics and values. Prof Panduranga brings the competence of having trained thousands of teachers along with the organizational competence of Samanvaya Academy in keeping the teaching faculty of NPS ITPL on par with global standards of teaching excellence.