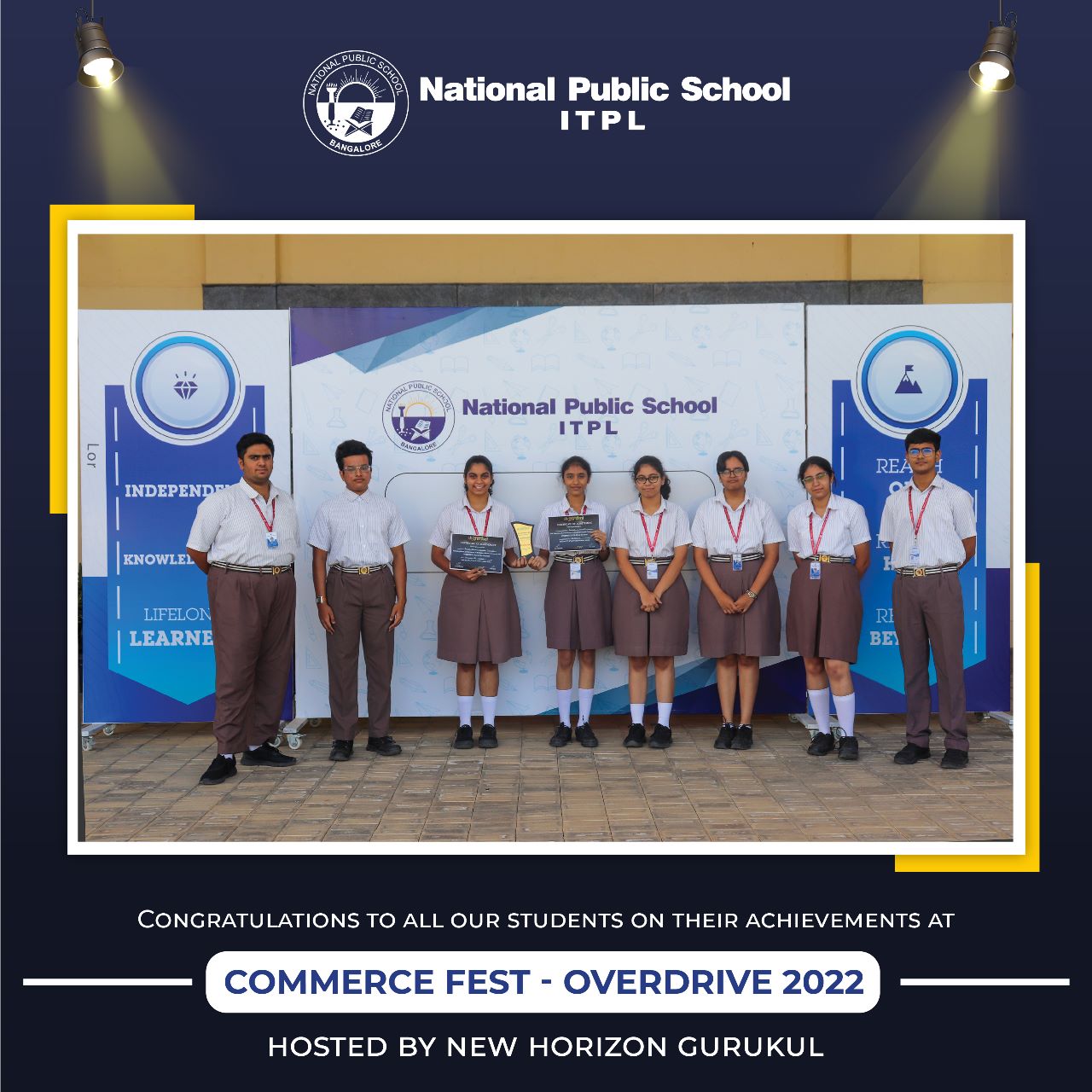 COMMERCE FEST – OVER DRIVE 2022
13th November 2022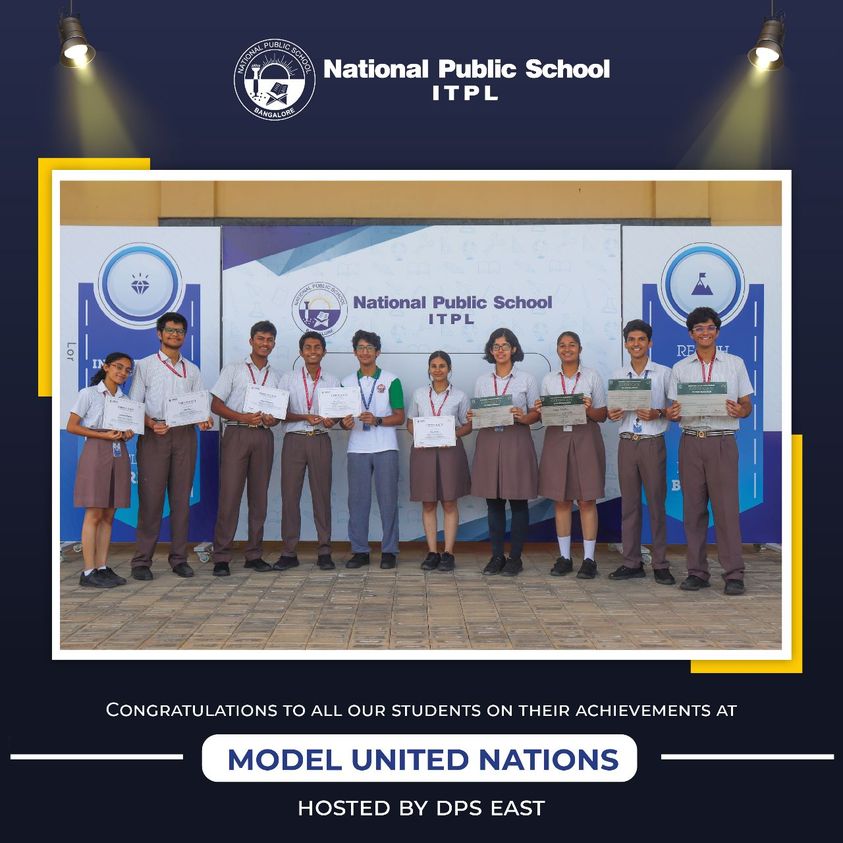 Model United Nations
16th November 2022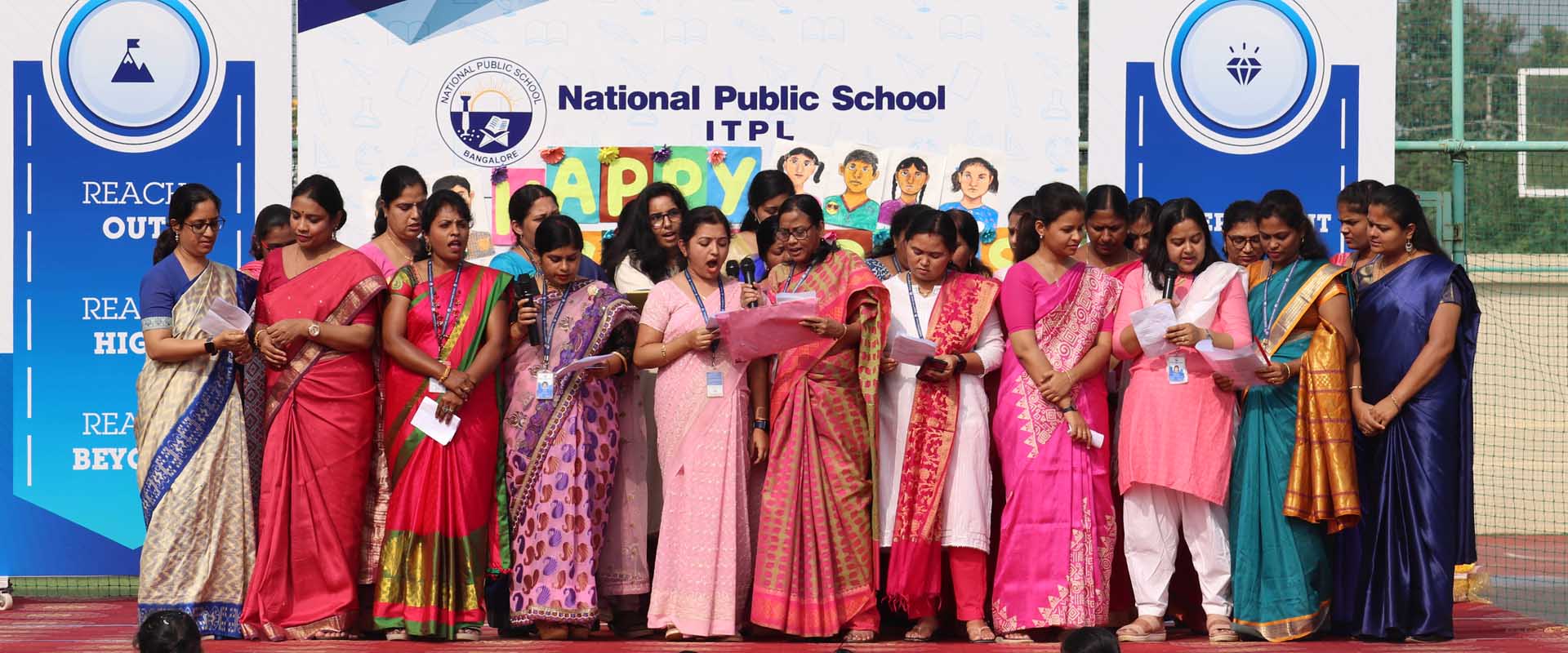 Childhood is a blessing and the most fun-filled phase of life. To make it more enjoyable and invigorating, the teachers of NPS ITPL filled the day with memorable moments.
The highlights of the celebration were some exhilarating dance performances, a catchy culture walk, a lazy dance, and a poem recitation by the teachers who had specially designed the programme for the students.
The students were beaming with excitement to see their teachers perform and shower their love on them. Indeed, their day ended on a happy note to see their teachers making their day special!
"Happiness comes from helping others, by being with others, and by sharing, even if it's only a smile." - Zain Hashmi
Sharing is caring and it spreads joy.
To imbibe this idea, students of NPS ITPL collected their unused stationaries on the occasion of Childrens' Day. Today, there were two sets of ecstatic faces. The students of Jodi Huskur Govt school were overjoyed on receiving such wonderful gifts.
Their smiles and the glaze in their eyes showed what they already planned to do with them. Then there were the students who distributed the gifts. They were so infected by such warm smiles that they couldn't stop the huge smile growing on their faces.