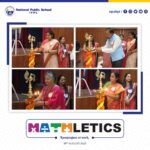 Mathletics – Ramanujans at work
20th August 2023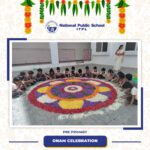 Onam Celebration
1st September 2023
Tell me and I forget;
Teach me and I may remember;
Involve me and I learn – Benjamin Franklin
The Pre-Primary students of NPS ITPL went on their maiden field trip to Fire Station as a part of experiential learning.
The students were excited and were ready to explore. The fire brigades enthusiastically and dedicatedly explained the types of fire and the ways to extinguish them. Students paid unwavering attention while the fire brigade was giving demonstration.
A few students came forward to try their hands on the methods of extinguishing.
They expressed their gratitude to the fire brigades.
The cheerful educational experience came to an end by writing a journal and drawing on "My Fieldtrip"