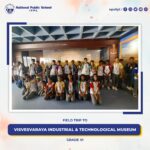 Field Trip to Visvesvaraya Industrial and Technology Museum
13th August 2023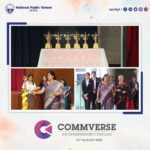 Commverse 2023 – The Entrepreneur's Conclave
14th August 2023
Every year, the world chooses to honor and value the younger generation, the leaders of tomorrow, with a special day. 
Designated as International Youth Day, August 12 is dedicated to those people entrusted with shaping the future. As an educational institution dedicated to shaping young minds, it is the prerogative of NPS ITPL to celebrate its young students and what they represent: dreams, hopes, and aspirations of a better future. To this end, students of Grade 5 were assigned group activity tasked with creating appealing collages cataloging young Indians of great stature or accomplishment. 
The students made well-researched and picturesque collages featuring famous young achievers of India. In all, the activity proved to be a resounding success in inspiring the students to reach new heights.