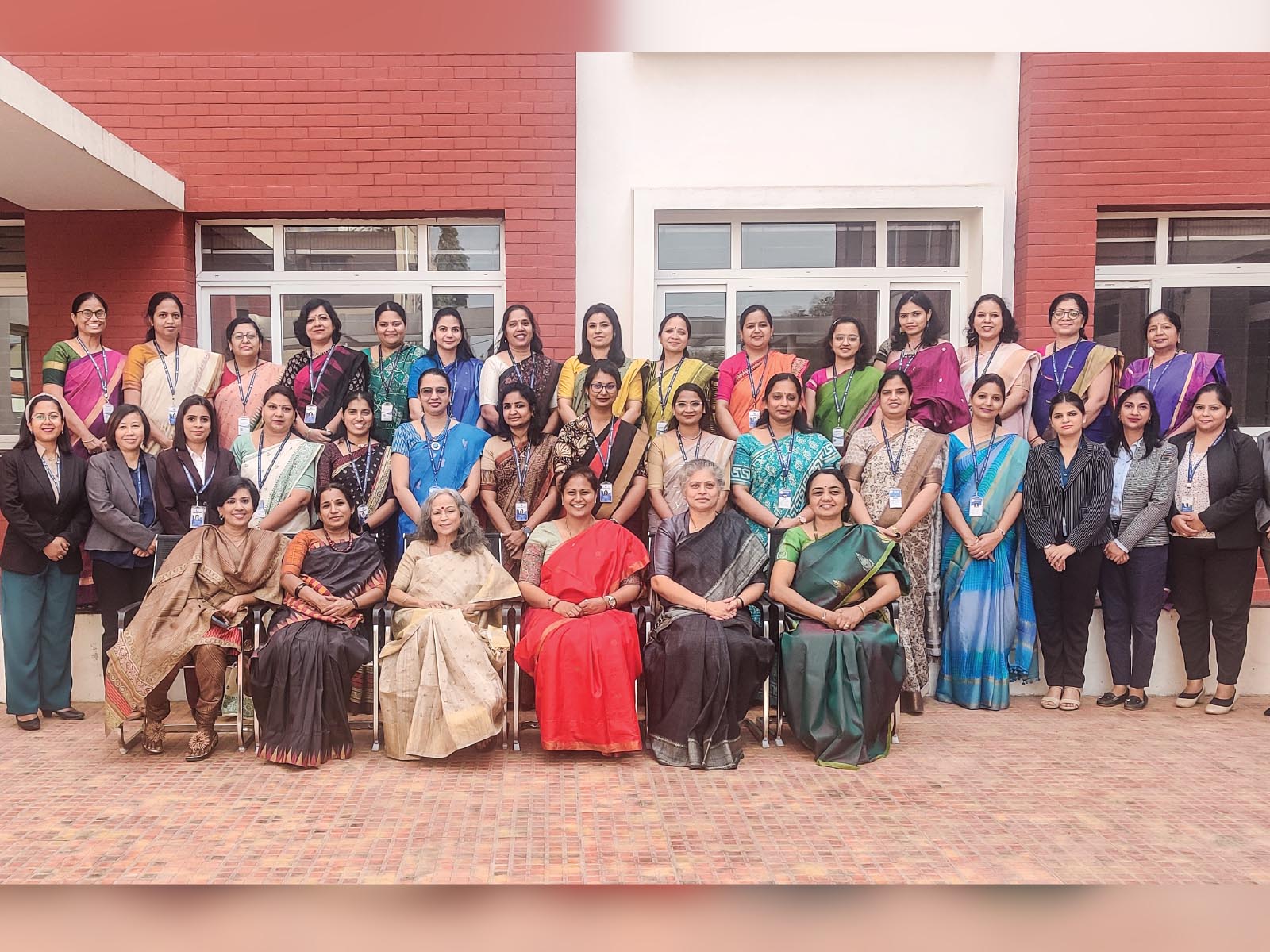 Mrs. Shanta Chandran
31st January 2023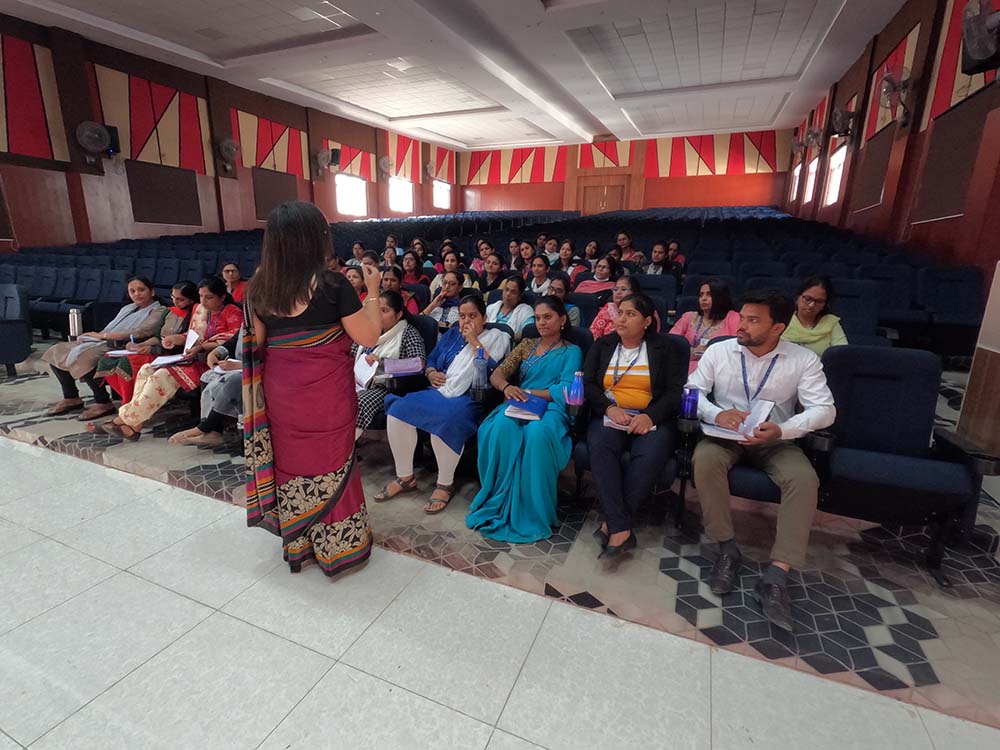 WORKSHOP ON POCSO
13th February 2023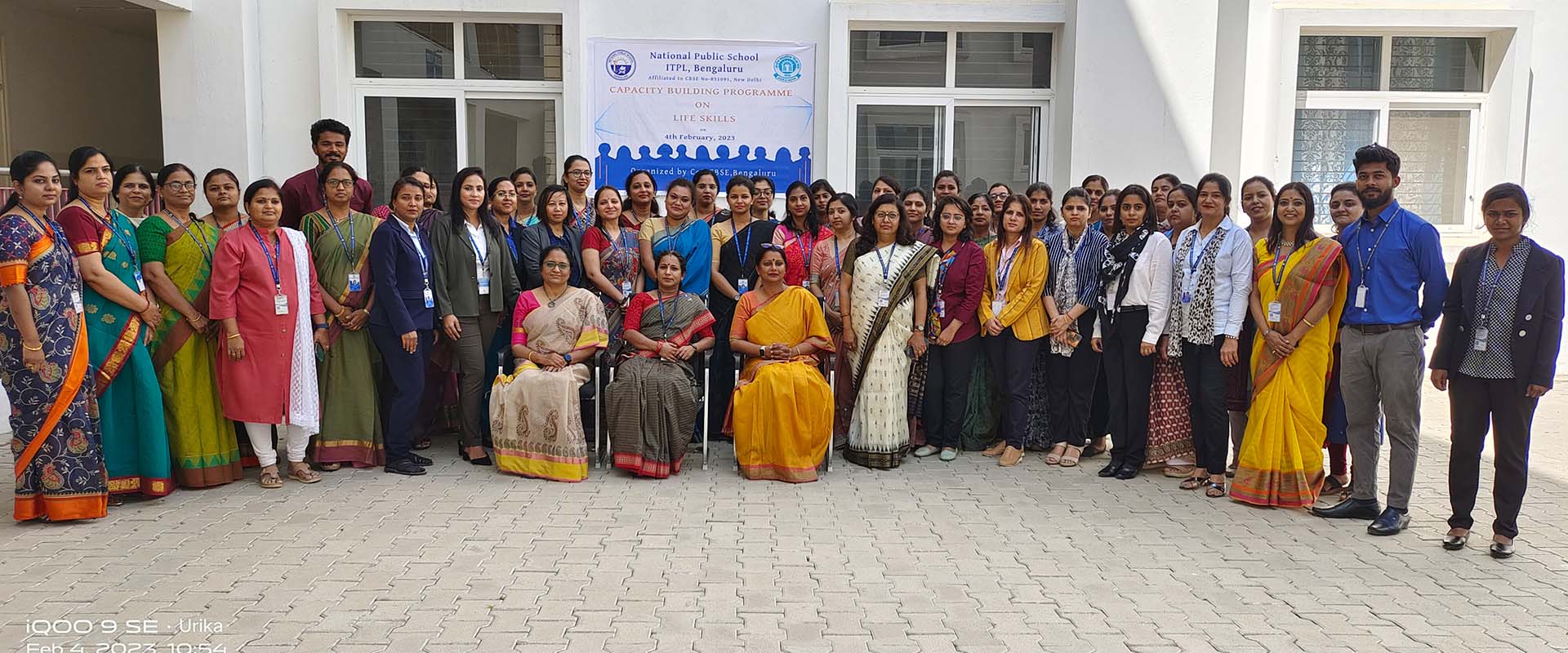 A Capacity Building Programme on Life Skill
A Capacity Building Training programme was organised by the CoE, CBSE, Bengaluru in National Public School ITPL on 4th February 2023. The topic of the training was "Life Skills".
The Resource Persons of the Training were-Ms. Parvathy Sheshadri, Principal, the HDFC School, Bengaluru and Ms. Nandini Bhat, Principal, the GEAR Innovative International School, Bengaluru. There were 45 participants - all are from National Public School ITPL.
The training started with the Lighting of the lamp and an Invocation Dance by the students. After the formal introduction of the Resource Persons the training session commenced.
It comprised of three sessions. The first session was all about understanding Life Skills, its types and its importance for the students. Even it highlighted the difference between Life Skills, Livelihood Skills, and Vocational Skills. A questionnaire was shared to check the understanding of the participants on the topic. Then the responses were discussed.
Second session was a comprehensive one detailing on Life Skills development, Techniques to enhance Life Skills in students etc. These modules were conducted with interesting stories, like Tit for Tat", "Birbal's Secret", "A Rabbit and the Elephants" etc. This session became interesting and interactive as the participants were grouped according to their subject and were made to represent the story integrating the life skills and the concepts. They presented the development of Life Skills through various forms of art-role play, dance, music etc.
At the end of each presentation the Resource Persons shared their feedback, and the peer groups discussed their learning.
Third Session was based on the three behavioural attributes-aggressive, submissive and assertive. These three traits were displayed through Role plays and other creative methods. At the end, a brain-storming session on the effect of each behavioural attributes on a student's life was conducted.
Before the conclusion of the session, the participants were assigned to solve the Assessment sheet followed by the filling of the Feedback Form.