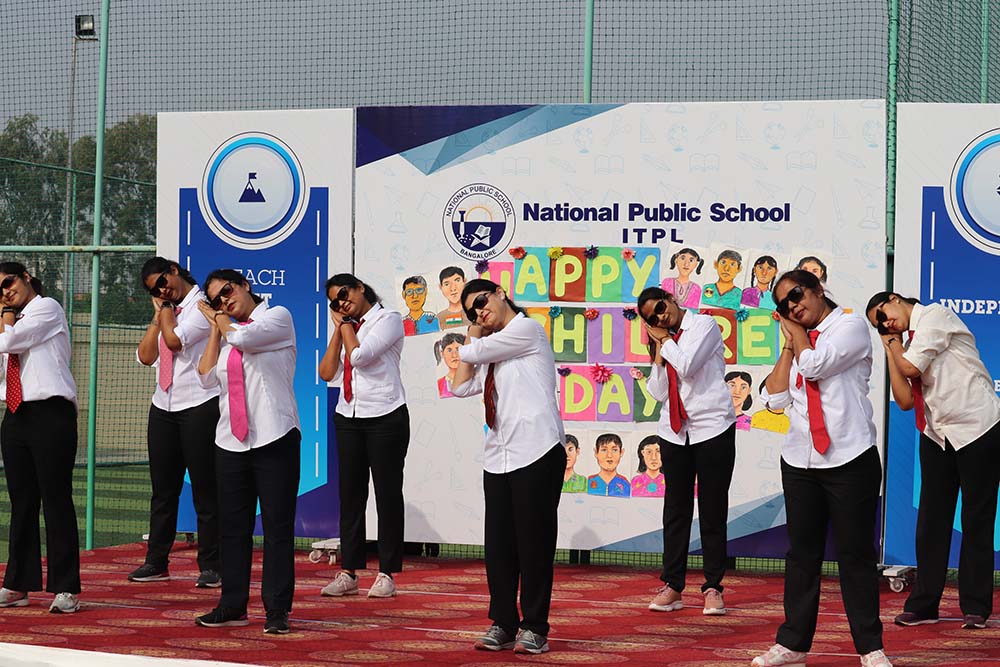 Children's Day
16th November 2022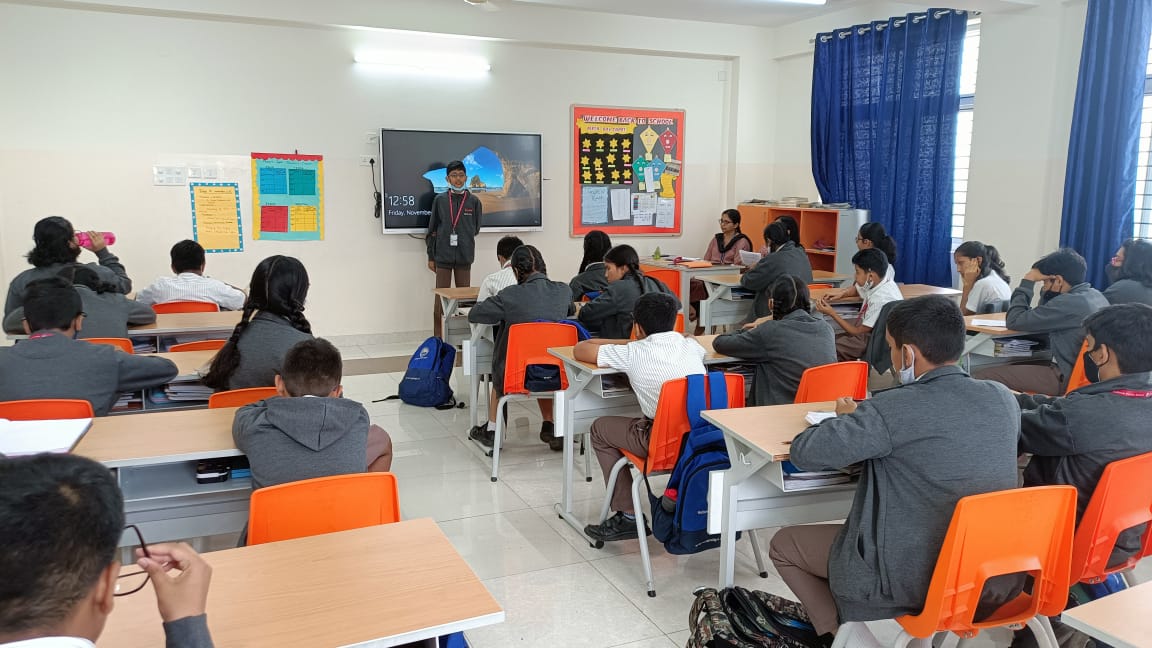 Declamation Speech
21st December 2022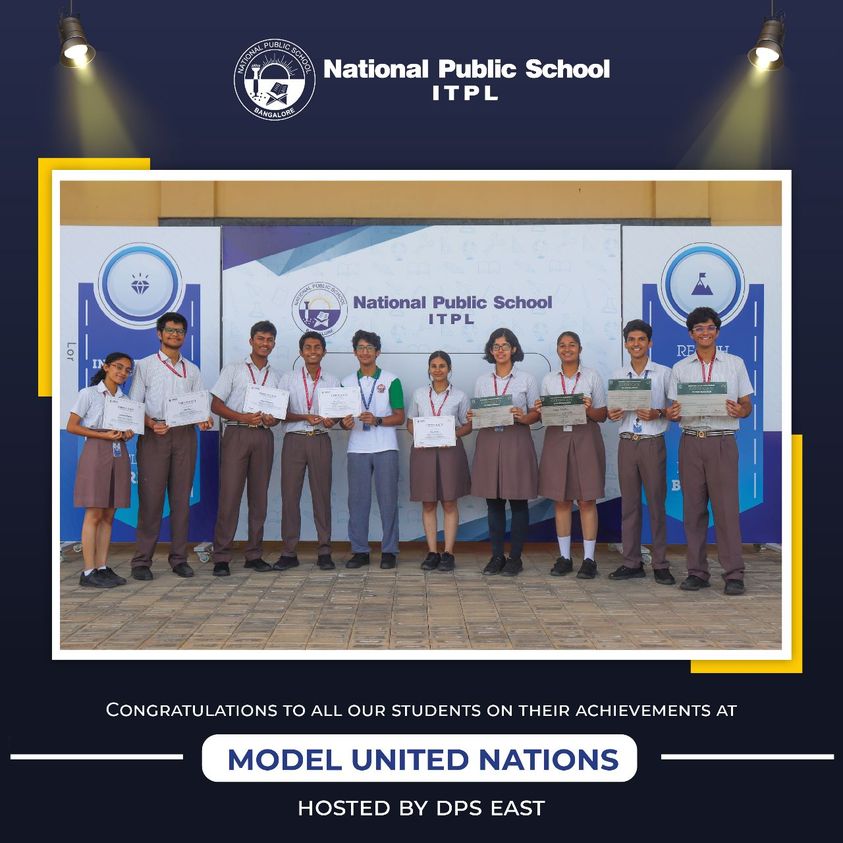 "Leadership and learning are indispensable to each other." "A good objective of leadership is to help those who are doing poorly to do well and to help those who are doing well to do even better." John F Kennedy
At National Public School ITPL, we believe in enabling and preparing the students to be future leader who can stand for resolving various issues that the world is facing. Students are encouraged to participate in numerous competitions which will give them an exposure to the real-world scenario and an edge over their contenders.
Our students took part in two of the prestigious Model United Nations held recently and brought laurel for the institution. A ten-delegate member from Grade XI took part in the MUN held in DPS East on 28th and 29th October 2022. Muhammed Hafesjee received the Best Delegate Award in the UNCCPCJ Committee and Devyani Bishnoi received a Special Mention for her role in The International Press Corps.
Similarly, a team of eight delegates from the same grade attended another MUN held at the Christ Junior College (CJC) from 3rd to 5th November 2022. CJC MUN is one of the toughest in terms of the experienced delegates that take part in it. Mayank Gujjer and Ojas Taori received the Best Position paper Award in the Historic Security Council where they represented Ecuador in the Bosnian war. Naman Bhatia received a Special Mention for his performance as Dharam Prakash in the Constituent Assembly.