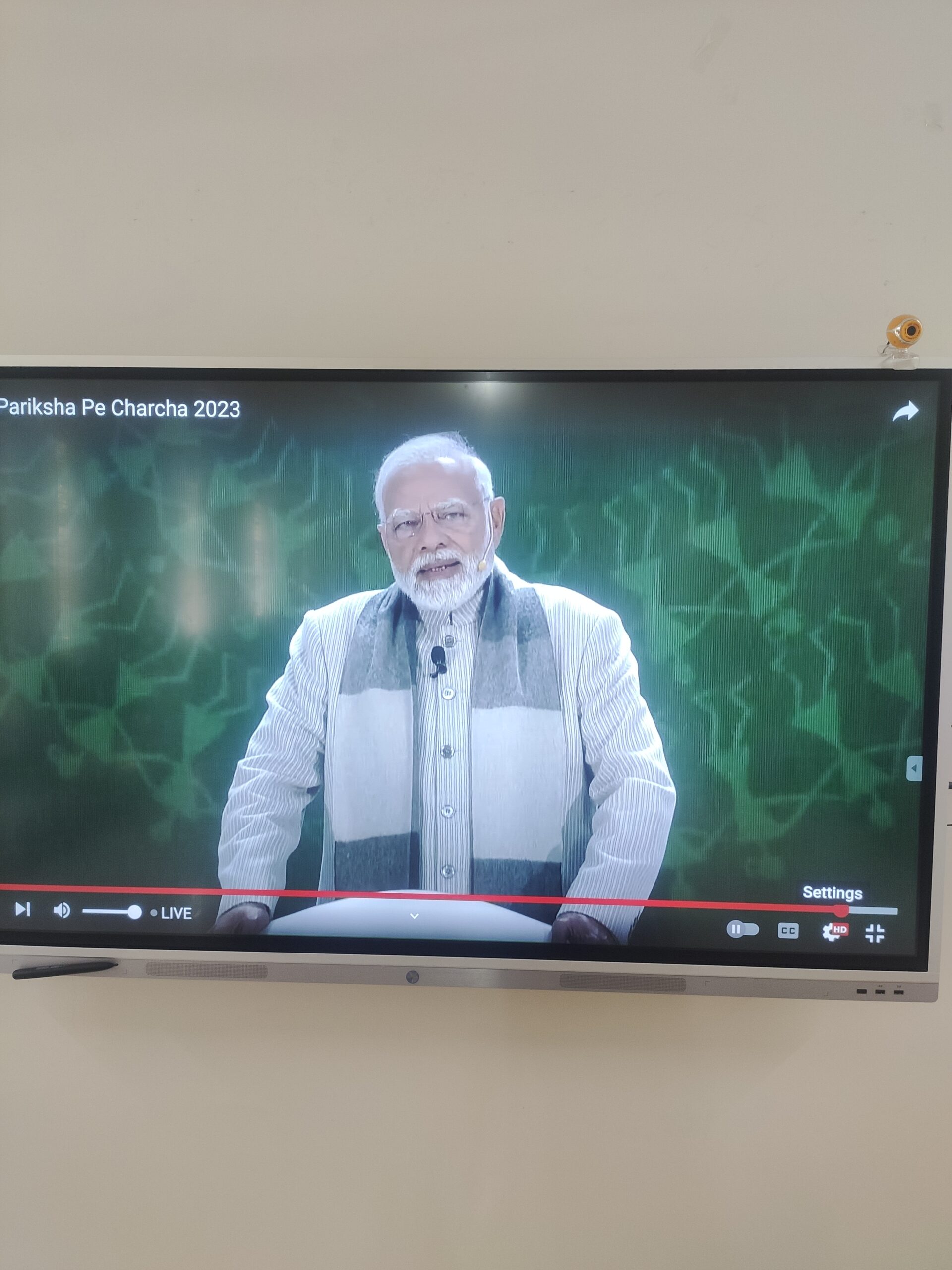 Pariksha Pe Charcha
28th January 2023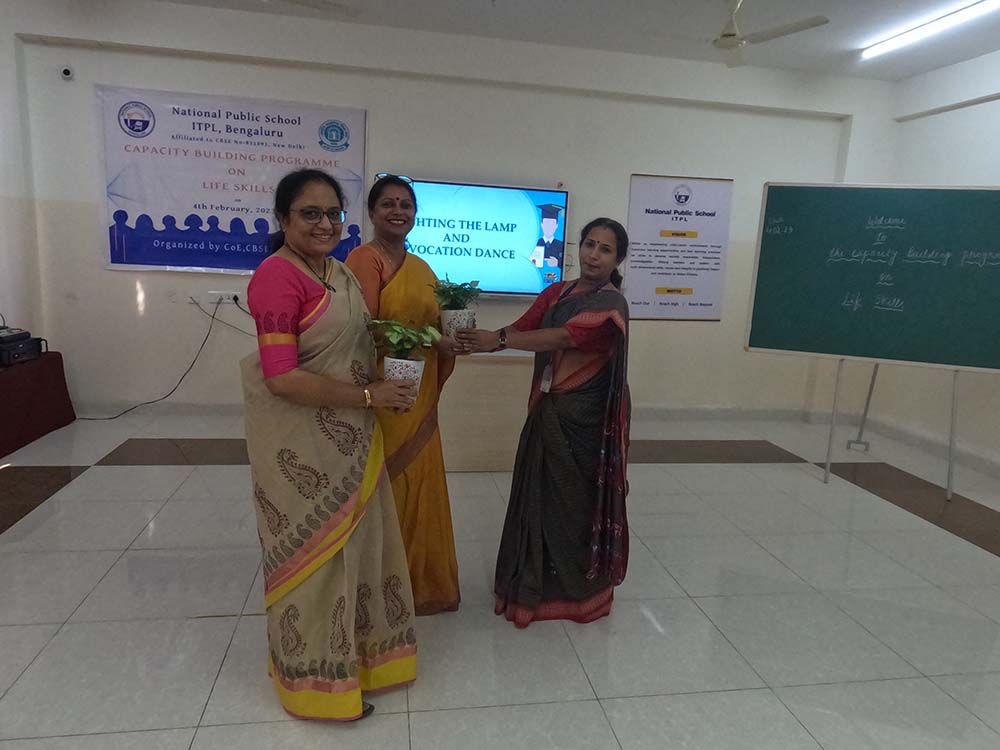 Life Skill Programme
6th February 2023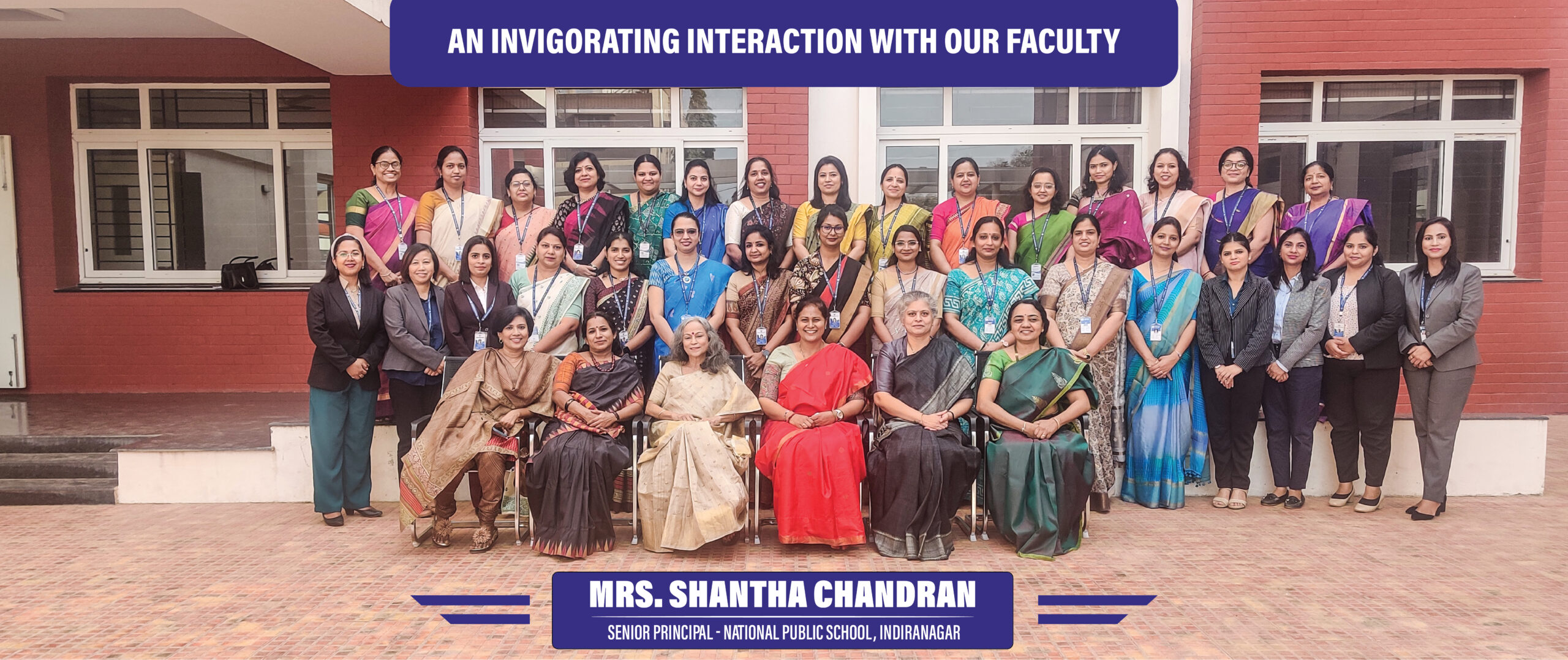 Mrs. Shanta Chandran - An Invigorating Interaction with our faculty
The teachers of NPS ITPL had the golden opportunity of interacting with one of the finest mentors of the National Public School institutions – Mrs. Shantha Chandran Ma'am.
Mrs.Chandran traced her professional journey since 1985, with the doyen of academia, Dr.K.P.Gopalkrishna,, Chairman, National Public Schools, who is instrumental in creating a rich legacy of six decades. From being a teacher to a Coordinator, a Principal and now the Mentor Principal of NPS Schools, her journey of 38 years is a treasure trove of experiences that is of immense value to our leaders and teachers.
With the repertoire of her knowledge, wisdom, and experience, Ma'am through her candid and inspiring interaction enthused the teachers to act with conviction, stating that it is her love of students that keeps her charged every single day.
Ma'am empowered the teachers with the vision of a potent future - of shaping confident students who are capable of contributing to the growth of our nation, exhorting them that the goal can be realized through sheer commitment.
The interaction left the teachers spell bound with the idea that there is so much they can achieve, if they stay focussed and work towards achieving their goals – making a positive difference in every student's life at school and beyond, resonating with the moto of NPS institutions 
REACH OUT, REACH HIGH, REACH BEYOND!