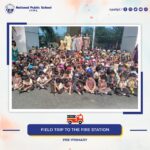 Field Trip to The Fire Station – Pre Primary
26th August 2023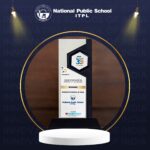 Innovative School of India 2023-24 Award
1st September 2023
Onam ,the major annual state event of Kerala, is celebrated across the world by malayalees, with a wide spectrum of activities. 
To keep this vibrant spirit alive, the Pre-Primary at NPS ITPL celebrated Onam with much enthusiasm and enriching mythological story of demon King Mahabali. 
Students were shown a PPT on the significance of the festival Onam, different activities like Kaikottikali, Puli kali, Kummatikali and Vallam kali.
The discussion went on to the famous, sumptuous and wide spread Onasadhya.
Students were introduced to Regata Storica of Venice and how it is integrated with the snakeboat race of Kerala. 
To add hues  to the celebrations, students were engaged in batches to spread flowers on the drawn shapes to make it a huge Pookalam