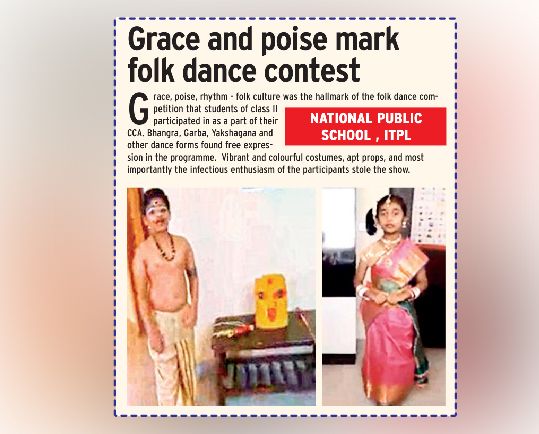 Times_NIE (25.02.2021)
25th February 2021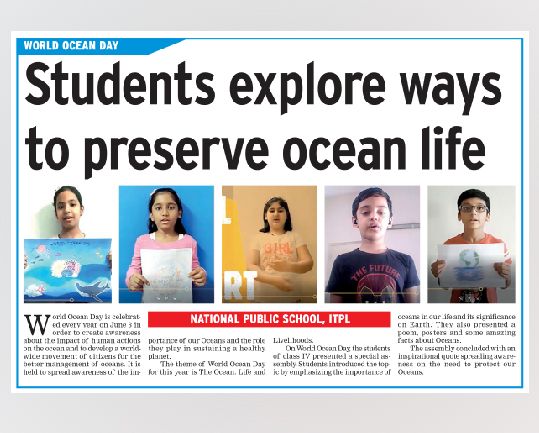 Times_NIE (16.06.2021)
16th June 2021
Pink Day was celebrated by the Kindergarten department of National Public School, ITPL on 26th February 2021, Friday to acquaint the little buds with the concept of pink colour.
Dressed in different shades of pink the tiny tots of NPS, ITPL added colour and vigour to the event. The young ones looked charismatic in their pink attire radi-ating love, beauty and kindness. Pink colour filled the air with care, compassion and love.
Students were given a thorough understanding about pink colour through fun filled activities. The teachers guided the little ones to display their creativity. The activities helped in exercising their gross motor skills and simultaneously under-stood the aesthetic sense of pink colour very well. Thus the purpose of pink colour day celebration was successfully fulfilled.
They were excited while doing the art and craft activity of making pink muffin craft for Nursery and making butterfly with hand prints for KG I and making flamingo bird with handprint for KG II.
It was an amazing learning experience which had a long lasting effect on each student. All the students were happy and enjoyed to the fullest.