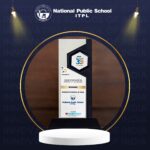 Innovative School of India 2023-24 Award
1st September 2023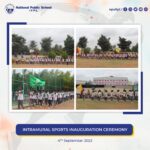 Intramural Sports Inauguration Ceremony
4th September 2023
"Art is not handicraft, it is the transmission of feeling the artist has experienced"
The art and craft of India are diverse, rich in history and culture. To give a glimpse of Indian handicrafts, our students of pre-primary were introduced to various art forms of India as a part of their General Knowledge class. The month long activity concluded with a hands on activity on tie and dye.
Different ways of folding, crumpling, pleating and tying were introduced to them.
The students were excited to create a design of their colour choice on fabric.