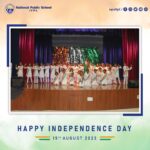 Independence Day
17th August 2023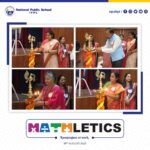 Mathletics – Ramanujans at work
20th August 2023
Freedom in the mind, faith in the words, pride in our souls . Let's salute the nation!
Happy Independence day!

The way our founding fathers envisioned a free India and realised their dreams, our youth also must unite as one nation and liberate our country from the shackles of caste, religion, corruption, and exploitation.
The tiny tots of Pre-Primary, NPS ITPL celebrated the Independence day with much patriotic fervour.
The classrooms were adorned by little freedom fighters, famous personalities and national symbols, the little ones spoke with confidence and pride about the significance of who/what they chose to be on this day. The significance of tricolour was explained to them in detail. Knowing the significance, the students engaged themselves in making their own takeaway and held it with pride and saluted the nation.