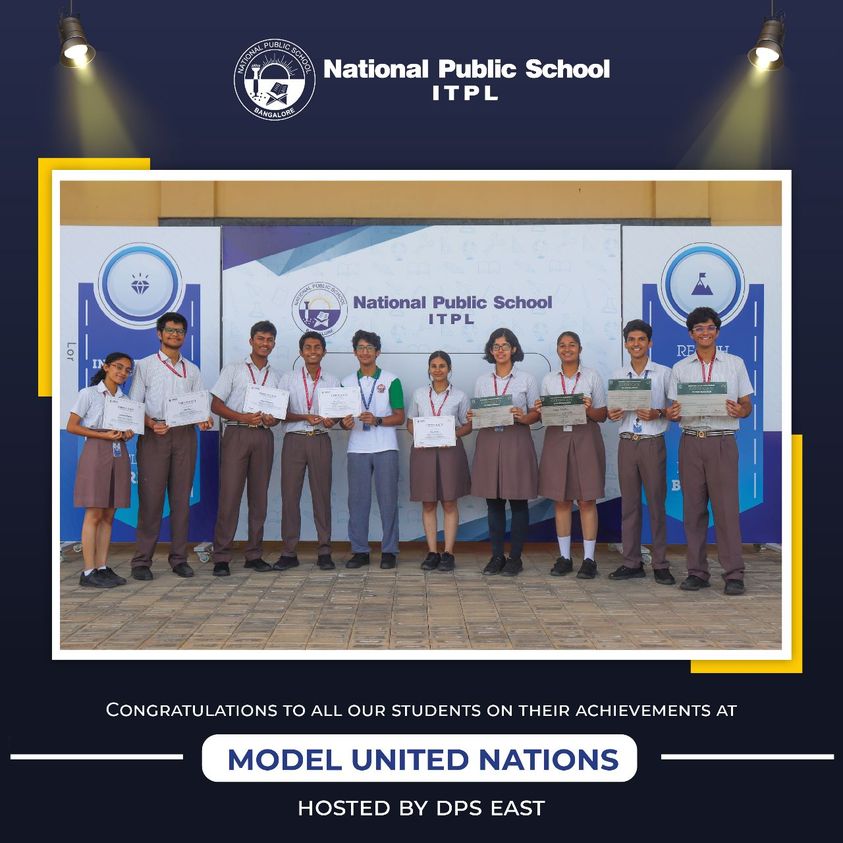 Model United Nations
16th November 2022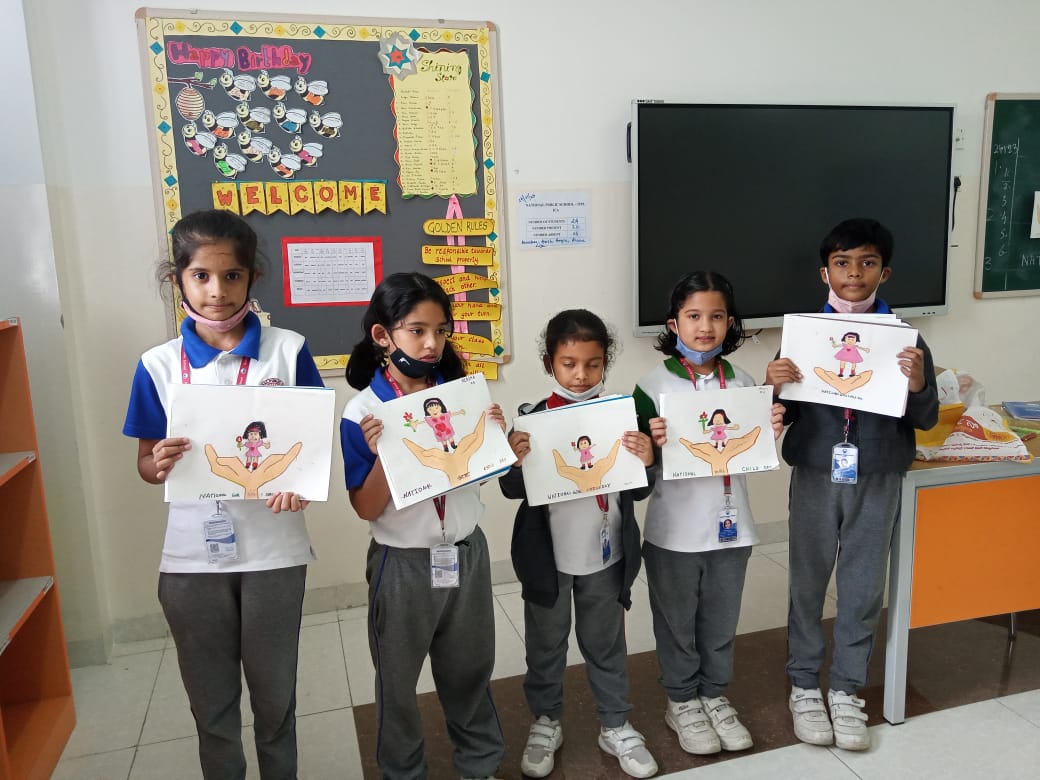 National Girl Child Day
24th January 2023
"Speech is power: Speech is to persuade, to convert, to compel. It is to bring another out of his bad sense into your good sense."
It is apt to say speech is power and when students at NPS, ITPL get the opportunity to declaim a speech, they come out with brilliant manifestation of their oratory skills.
Our Grade VI to VIII students had declamation under the theme -Freedom Fighters as their CCA on 11 November 2022. The zealous and well-prepared students declaimed speeches delivered by famous personalities like John F Kennedy, Pandit Jawaharlal Nehru, Abraham Lincoln, Winston Churchill and many more intellectuals.
The activity with students bubbling over was a journey which transported us to the era of these great people. What if we never heard these wise men live, each one of our participants could create the same aura and the same atmosphere when they declaimed excerpts from the inspirational and all-time favourite speeches delivered by these people with added fervour.
Certainly, with rhetorical language, demonstrative gestures and forceful emphasis our speakers today have been able to stir us to tears, anger and pure joy.